Roundtable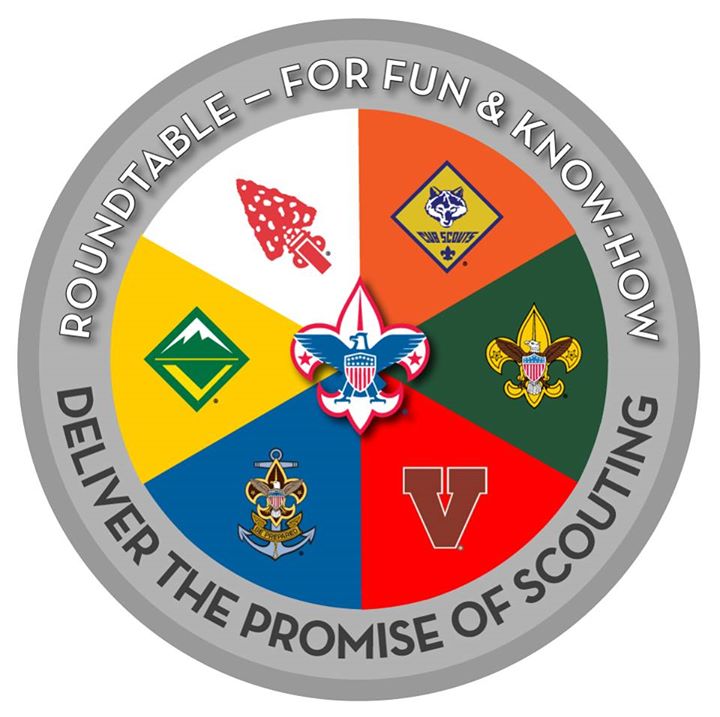 Join us at roundtable for…
the latest news from district and council
program helps and training
upcoming scout and community events
networking with other Scouters
and so much more!
We meet on the second Tuesday of each month at 7pm at St Barnabas United Methodist Church.
Roundtable Presentations
June 2021 – Day Camp! (No Roundtable)
July 2021 – Membership Training
September 2021 – LHC Camps Presentation
November 2021 – Awards Banquet
December 2021 – Annual Business Meeting, Recharter Turn-In, and Party
Cub Scout Breakout & Information
Roundtable Breakouts
June 2021 – (No Roundtable)
July 2021 – (No Breakout)
September 2021 – (No Breakout)
November 2021 – (No Breakout)
December 2021 – (No Breakout)
General Cub Scout Resources
Committee Chair and Committee Helps
Cubmaster Helps
Den Leader Helps
Resources for Small Packs/Multi-Rank Dens
* While there will be many gems of wisdom found in older documents, be on the look out for changes to rank and adventure requirements. Significant changes to requirements took place in 2016.